The fitness space is always changing but now more than ever it has taken a dramatic pivot. Going from strictly at-home workouts last year to now a hybrid model, it's an adjustment for all of us. Although gym memberships are almost at the same level it was before the pandemic, people are still opting to work out at home and in the studio.
So what is the best way to accommodate clients across the board? Recess chatted with some of their instructors that know firsthand what is like to service their clients both in person and virtually. Keep reading to get their insight on how to accommodate clients accordingly as things start to open back up.
Mandy Hoffman has taught fitness for over two decades and is the founder of Strong Flight. Over the years she developed a passion for transitioning to online group training, bringing not only movements but a community to anyone with an internet connection!
Recess: What is the hardest thing for clients to adjust to as things start to open back up?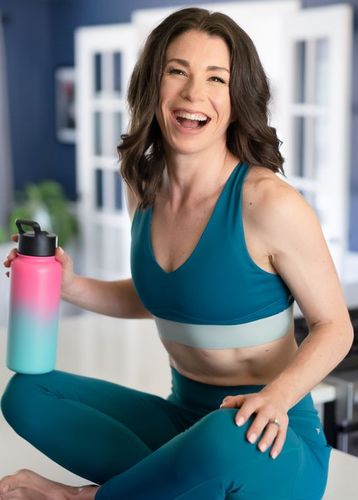 Mandy Hoffman (MH): As things begin to reopen, facing overwhelm seems to be the biggest adjustment for my clients. The frequent changes to reservations, masks, cleaning, schedules, gym babysitting, and so on will likely continue. I like to acknowledge this and incorporate it into their athlete mindset. "I know it took extra for you to be here today- that strength I see is just as important as our squats and lunges today." I think we all sometimes forget just how resilient we have come. Making the time to reflect and celebrate our progress I think is huge right now.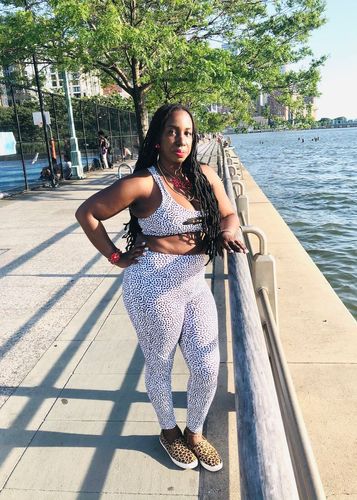 Taja oSo Fierce is another Recess instructor, a certified yoga teacher by My Vinyasa Practice, and founder of Nubian Vibes Yoga & Retreats. She feels that clients are seeking normalcy again.
"I find that clients crave normalcy. They want to get back to normal activity and do everything they missed doing over the past year. Simultaneously, they do worry about the possible exposure to the elements of the pandemic which has changed the way we operate as a community. That I find is the hardest thing for clients to adjust to as we begin to lift the restrictions; being able to navigate through this new way of living safely while returning to our normal activities." Explains Taja.
Recess: You teach virtually and in person, does your approach change for each one? As a yoga instructor is this a challenge for you when you want to connect with your students?
Taja oSo Fierce: I personally have just become comfortable with teaching in person. You kind of have to get a feel of your clients' vibe to know how comfortable they are with returning to group classes. A lot of clients have expressed that they much rather are in-person than online. It is much easier to observe my students since there's no option for having the camera turned off.
Hoffman explains that teaching virtually has made her a better live instructor. "I needed to be much more deliberate in fostering a sense of community with before and after virtual class chats and I am finding that my engagement before and after live classes is now vastly improved!"
Recess: What is the biggest hurdle when it comes to the mindset of the client and hybrid offerings?
MH: The biggest mindset hurdle I have watched my clients overcome is 'I'm not a techie person.' This is in the same family as 'I'm not a math person or 'I'm not a gym person'- kick those limiting thoughts to the curb! You are fantastic at technology and your asking me or the amazing customer support for help is part of your strength! You did not learn that push-up or pistol squat in one shot with no practice- transitioning to a hybrid will be no different! BUT- remember how Amazing it felt when you finally could do a push-up, run a mile, hit your one-rep max? Going hybrid will give you that same rush- and more! Remember your trainers and coaches are here for you as we bring your routine and success to the next level!
Learning to adjust to change will not only help you be a better instructor and more understanding when new and old clients are trying to assimilate themselves. Change can be scary but it can also be exciting and a great opportunity for you to discover something new about yourself.